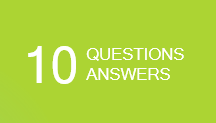 Throughout my career within the direct selling industry, I have received many questions on one of the main components of any direct sales business: The Compensation Plan. Some of these questions aimed at understanding what this "mysterious plan" was all about. The intentions behind some others were to have a good, solid, competitive plan and sometimes, to invent the "unheard" one.
I have picked the most common questions, together with my typical answers:
We hear that a compensation plan is the most important factor in a direct selling project, is that so?
While it is a crucial factor, I cannot say it is of paramount importance to success. If you do not have products with a potential demand for and if you do not have well-functioning operations, a compensation plan alone, regardless of how well-designed, will not bring you any desired results.
What if we just copy and implement Avon's (or Amway's, Herbalife's etc) plan?
A compensation plan is a significant element of a direct sales company's overall strategy. It impacts many other aspects of the business, and its success also depends on those aspects. So, although you might have seen some successful examples to what you suggest, I would recommend designing a plan that really fits in your business strategy.
We wish to put a cap on our commissions expense. Can we just do this by paying commissions to a few levels deep and stop there?
You might not want to do this. This means putting a limit to what a direct seller can earn as well. We should always keep in mind that one of the most attractive sides of being a direct seller is the unlimited income opportunity. On the other hand, there are obviously ways of putting a cap on selling expenses as a percentage of your revenue.
If a compensation plan does not limit depth, isn't this a sign of a pyramid scheme?
Not at all! There are many legitimate network marketing companies out there that use plans paying bonuses without limiting depth. Unlimited depth ensures unlimited income potential for the sales force.
Our plan should encourage network marketers to work up to a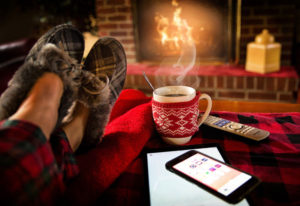 point where they will not need to work anymore. In other words, can we have them retire with us?
I would recommend not doing this. Such a plan will create direct sellers who earn so much even if they do not do any business. This approach does not set good examples for the newcomers and does not help your company's public image.
How about not enforcing any personal sales to qualify for commissions from the downlines?
Personal sales is essential in direct selling. It should be! To have the direct sellers stay familiar with company's products and act as role models to new recruits, I would set a minimum amount of personal, measurable activity.
Would it be possible to pay bonuses in our products but not cash?
As I understand you want to minimize your commission expenses. Yes, this is possible. But ask yourself which one is more motivating, free products or cash? Moreover, your field members do your calculation as well. Motivation is a crucial factor in field force success.
Can we limit the total commissions payout at 10% or 12%?
There should be a maximum as a percentage of company's sales, for obvious financial reasons. The level to set that cap at depends on several factors, your other costs and what your competition is doing, being on top of the list. But 10-12% is not a competitive total payout, for sure.
We wish to have a compensation plan that has not been used by any of our competitors so we can have an edge there. Can we do that?
If you look at the evolution of the industry, you will see various types of plans that have been introduced. Some have lived up to the expectations so they survived, but some others faded together with the companies that had introduced them. Being prudent and cautious will always pay back here.
What about designing the plan so that we pay higher commissions for higher personal sales? Would this encourage personal sales?
Yes, it would. It would at the same time bring you a sales force that emphasizes personal sales and ignores recruiting and team building. This is a strategic choice that you will need to make. If you plan to structure your business in this direction, then you will need to compensate the lack of field leadership with salaried sales managers.
…..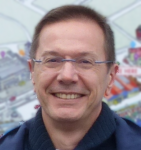 Hakki Ozmorali is the Principal of WDS Consultancy, a management consulting firm in Canada specialized in providing services to direct selling firms. He is also the publisher of The World of Direct Selling, global industry's leading weekly online publication since 2010. He is an experienced professional with a strong background in direct sales. His work experiences in direct selling include Country and Regional Manager roles at various multinationals. You can contact Hakki here.
SHARE THIS: